Category: Google | Sep 18, 2017
The 2017 ADCOLOR Conference & Awards begins today in Los Angeles, CA—two days of learning and celebration with a community of racially diverse, LGBT, women, and ally professionals across tech and creative industries.
A variety of perspectives is key to creating better products and outcomes for everyone. We support ADCOLOR as part of our commitment to recognizing and connecting outstanding individuals who challenge sameness and bring unique perspectives to an otherwise homogenous industry. We're proud to have several Googlers among the dozens of professionals and companies recognized at ADCOLOR this week: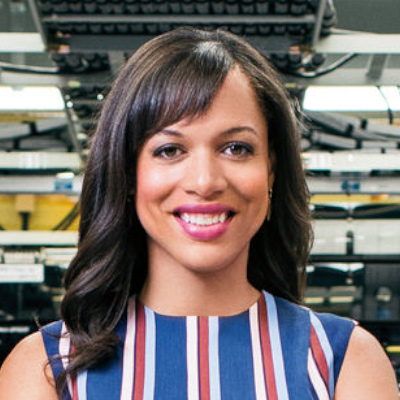 Erin Teague
YouTube Virtual Reality Product Lead
ADCOLOR in Tech, Honoree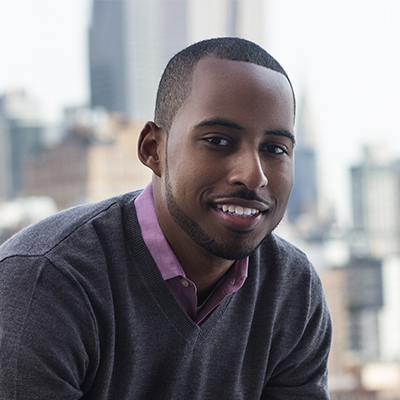 Jonathan Priester
Account Strategist
Mr. ADCOLOR, Honoree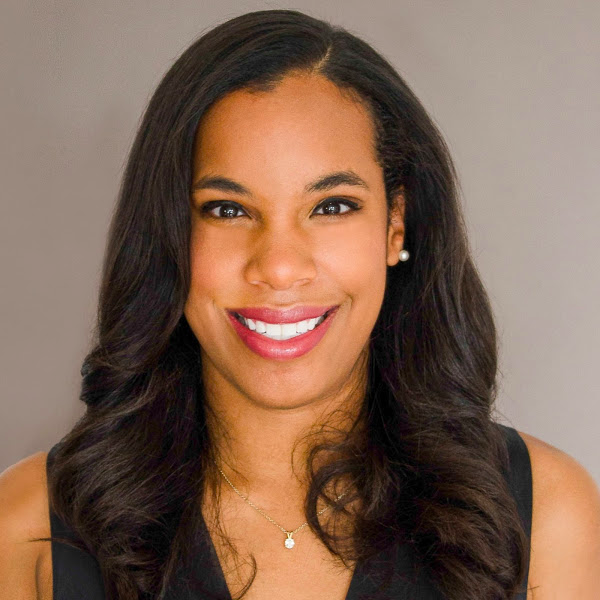 Alandha Scott
Global Head of YouTube Shows Marketing
Change Agent, Nominee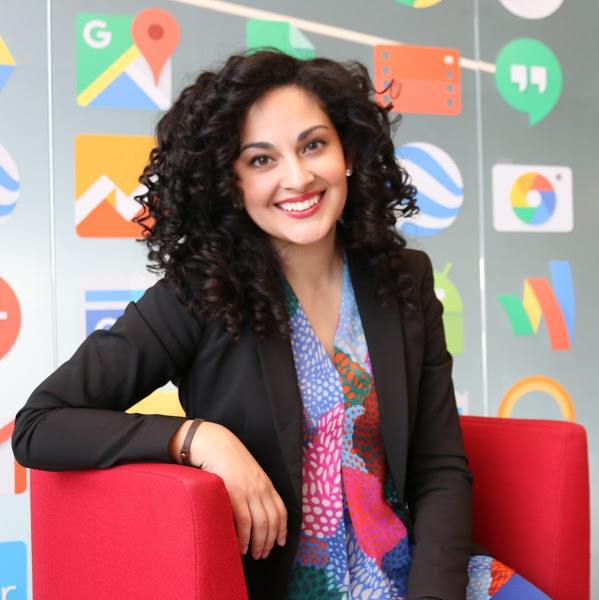 Eliana Murillo
Head of Multicultural Marketing
Innovator, Nominee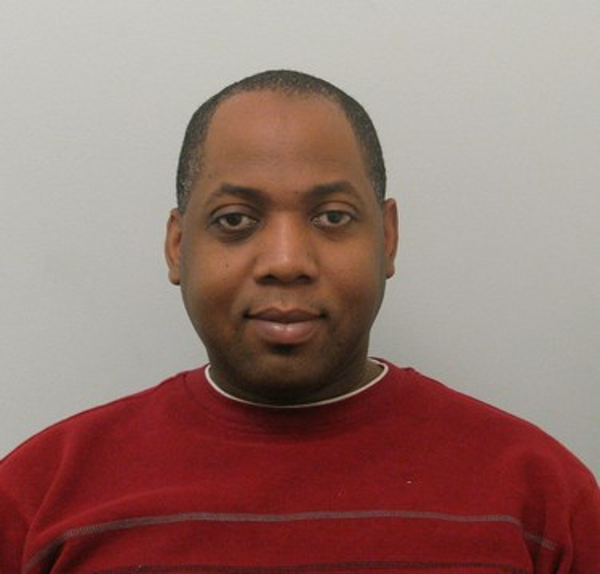 Adrian Isles
YouTube Software Engineer
Innovator, Nominee
Other highlights include our Culture Learning Programs Specialist Dominique Mungin, who will discuss how Google uses virtual reality to build empathy and understanding to catalyze change in the workplace and beyond; and an award presentation from Vice President of Global Marketing Arjan Dijk.
Jobs in technology are among the fastest growing in the U.S. By supporting and engaging with diverse technologists and creatives at events like ADCOLOR, we hope to ensure that anyone can see themselves in our industry—and work toward making equal representation in tech and creative a reality. Visit our Careers site to find your place with us.
From: http://feedproxy.google.com/~r/blogspot/MKuf/~3/rd8UgEnjfB8/
Category: Google | Sep 18, 2017
I cut my teeth in journalism as a local reporter for my hometown paper, the Northfield News, and saw firsthand how local journalism impacts a community. Local reporters go to city council meetings to hold city governments accountable. They're the first to show up when disaster strikes, getting critical information to their readers. And they provide the first draft of history for cities and towns, providing reporting that keeps their communities safe, informed and connected.
But not all communities in the U.S. are fortunate enough to have a strong local media presence—declining sales and revenues have led to local papers closing and local newsrooms shrinking. Despite this gloomy picture, there are lots of ideas about how to strengthen the local news ecosystem, and today we're announcing our support of one new approach: Report for America.
An initiative of The GroundTruth Project, Report for America is taking its inspiration from Teach for America and applying it to local journalism. Its goal is to attract service-minded candidates and place them in local newsrooms for a year as reporters.
The first pilot, which will start early next year, aims to fill 12 reporting positions in newsrooms across the country, in areas underserved by local media. There will also be a community element to the work—a reporter might also help a local high school start or improve their student-run news site or newspaper.
As a founding member of this exciting initiative, the Google News Lab will provide in-depth training to the Report for America Corps members focusing on digital and data journalism, and equip them with the proper technology—Chromebooks, 360-degree cameras, and mobile phones.
Joining us in supporting Report for America are the Knight Foundation, The Lenfest Institute for Journalism, Galloway Family Foundation, Solutions Journalism Network and the Center for Investigative Reporting.
Report for America is just one part of our efforts to strengthen local news here at Google. Here are a few others:
To provide the proper exposure for local news outlets covering national stories, Google News labels those stories so readers can easily find on-the-ground reporting. Additionally we've made it easier for people to follow local news sources with a dedicated local tab on the Google News home page. And just last week, in the U.S., Google News went hyperlocal by adding clearly labeled Community Updates that provide information about news and events happening in your area so you'll always know what's going on.
We want to help publishers succeed financially by monetizing their content online. We have a key partnership with the Local Media Consortium—which represents more than 1,600 local media outlets—to tap into the power of our ad technology to fund and support local journalism. At their annual summit the LMC announced combined savings and revenue of more than $110 million for partners, based on that collaboration with Google.
At the Google News Lab, journalism training is an important component of the work we do to help journalists and newsrooms develop new skills and access the latest digital tools. Through  a partnership with the Society for Professional Journalists we've trained more than 9,500 local reporters across America in the last year alone. And a collaboration with the Center for Investigative Reporting's Reveal Labs has helped build the capacity of investigative teams in Mississippi and New Jersey, a model we're looking to scale in 2018.
We hope Report for America will bring fresh thinking and a new approach to strengthening local news.
From: http://feedproxy.google.com/~r/blogspot/MKuf/~3/Foud4OveFrg/
Category: Google | Sep 18, 2017
Since 2011, Google has partnered with over 50 community organizations to help startup communities around the world flourish. Startups within those communities and spaces we run have created more than 40,000 jobs and raised more than $3.9 billion in funding. Today we're introducing a new resource to help young companies continue to make their big ideas a reality—Startup with Google.
Ivonna Dumanyan and Gabrielle Levac are lifelong athletes. When they started playing Division 1 sports in college, they were often sidelined by injuries, leaving them isolated from their teams and forcing them to miss precious opportunities to compete after months of training. They realized these recurring injuries could be avoidable—and decided to do something about it. They developed a small, wearable device that could detect fatigue, then alert coaches and training staff of elevated injury risk.
Their device was a big hit, and soon their idea grew into Fathom AI, a startup that uses artificial intelligence to help collegiate athletes avoid injuries. Based in Durham, NC, the Fathom team works out of the American Underground tech hub space, a Google for Entrepreneurs partner. There, the Fathom team receives mentorship, training, and access to a community as well as Google resources and programming. 
Ivonna and Gabrielle are just two of the many startup founders who have taken advantage of Google's startup resources and communities to get the expertise and connections to help them grow, as well as tools like G Suite, Google Cloud, AdWords, Android and Google Play to help them build. Now, by bringing together all our resources for startups in one place with Startup with Google, we hope to make it even easier for startups like Fathom to thrive.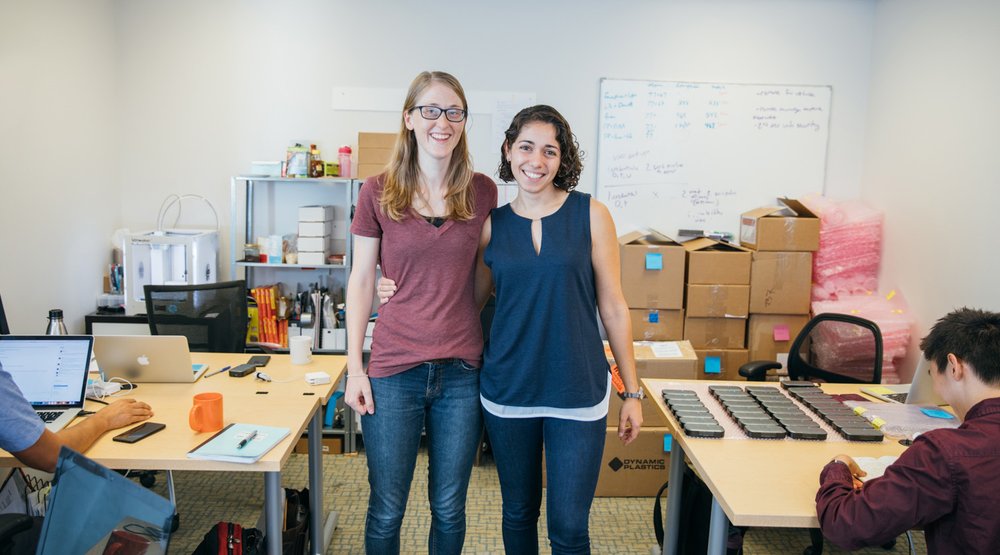 At Startup with Google, you'll find insights from startup founders and Google teams on hiring, improving team collaboration, and raising a round of funding. Startup with Google also features our network of Campus coworking spaces, Google Developers Launchpad programs, and partner communities, which provide opportunities for founders to connect with the local community, mentors, and investors who can help them succeed.
Startup founders like Ivonna and Gabrielle have big things to accomplish. We can help them, and other founders—check out startup.google.com to find Google's resources for startups, all in one place.
From: http://feedproxy.google.com/~r/blogspot/MKuf/~3/xNi30XZwjVg/
Category: Google | Sep 18, 2017
Data journalism has been a big focus for us at the Google News Lab over the past three years—in building tools, creating content and sharing data with the data journalism community. We wanted to see if we're taking the right approach: how big is data journalism, what challenges do data journalists face and how is it going to change?
Up until today, we really haven't had clear answers to those questions. So, in collaboration with PolicyViz, we conducted a series of in-depth qualitative interviews and an online survey to better understand how journalists use data to tell stories. We conducted 56 detailed in-person interviews with journalists in the U.S., UK, Germany and France and an online survey of more than 900 journalists. Our analysis offers a glimpse into the state of data journalism in 2017 and highlights key challenges for the field moving forward. 
The result is one of the first comprehensive studies of the field and its activity. A decade ago, data journalists there was only handful of data journalists. 
Today, this research shows that:
42% of reporters use data to tell stories regularly (twice or more per week).
51% of all news organizations in the U.S. and Europe now have a dedicated data journalist—and this rises to 60% for digital-only platforms.
33% of journalists use data for political stories, followed by 28% for finance and 25% for investigative stories.
There is a big international variation, even within our study. In France, 56% of newsrooms have  a data journalist, followed by Germany with 52%, the UK with 52%, and the U.S. with 46%. Despite its huge growth, data journalism still faces challenges as we head towards 2018.
53% of the sample saw data journalism as a speciality skill that requires extensive training, and is not easy to pick up.

Survey respondents also discussed the time pressures they face and the limited bandwidth from dedicated data journalists who can clean, process, and analyze data. We found that 49% of data stories are created in a day or less.

Our research also found that data visualization tools are not keeping up with the pace of innovation. As a result, reporters are building their own solutions: a fifth of data journalists use in-house tools and software, whether it's data visualization tools or even data cleaning solutions.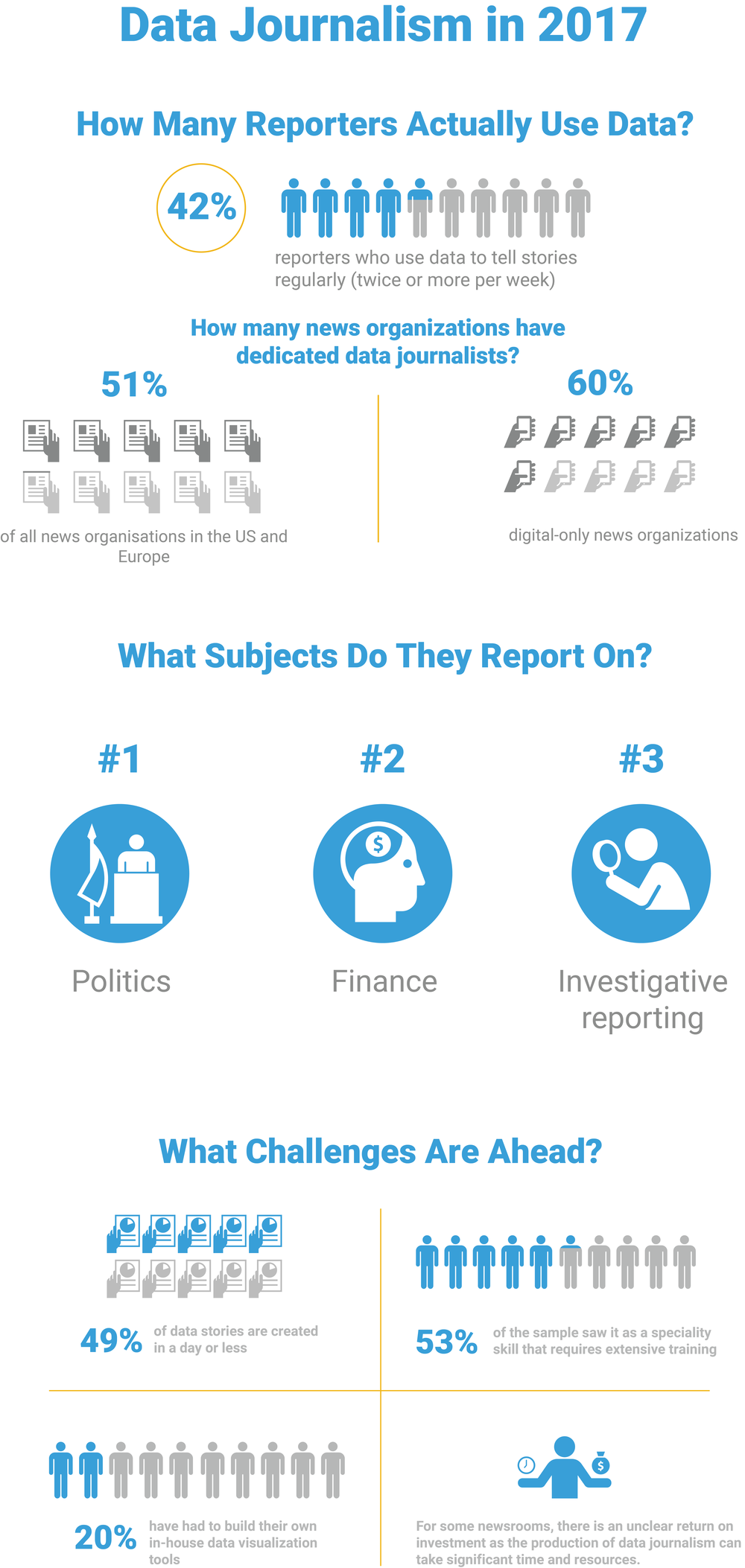 More than half of respondents want their organizations to use more data to tell stories. But, some felt the return on investment was unclear as the production of data journalism can take significant time and resources.
The future of data journalism, though, has never been as important as it is today, nor as much a part of the way journalists work every day, as this study shows. As one of our interviewees put it:
We heard from one data journalist in the U.S. that "data is a good way of getting to the truth of things … in this post-truth era, this work is increasingly important. We are all desperately searching for facts."
From: http://feedproxy.google.com/~r/blogspot/MKuf/~3/wd02s9fqVCs/
Category: Google | Sep 18, 2017
Millions of organizations use Google Cloud services every day, relying on Google to provide world-class privacy and security protections. Data protection is central to our mission, and we're always looking at ways to facilitate our customers' compliance journey.
Today we're pleased to announce that the Spanish Data Protection Agency ("Agencia Española de Protección de Datos" or "AEPD") has issued a decision confirming that the guarantees established by the contractual commitments provided by Google for the international transfers of data to U.S. connected to its G Suite and Google Cloud Platform (GCP) services are adequate. Therefore, the international transfers to U.S. under such contractual commitments are deemed authorized by the AEPD provided the conditions established by the AEPD's decision are met.
This authorization benefits all of our G Suite and GCP customers in Spain, who don't need to pursue it individually. Rather, customers need to opt in to the relevant model contract clauses (via the online processes described on our Help Centers for G Suite and GCP services, respectively) and notify their relevant transfer to the AEPD's registry. For more details, please see the AEPD's decision.
The EU's Data Protection Authorities had already confirmed earlier this year that Google Cloud services' contractual commitments fully meet the requirements to legally frame transfers of data from the EU to the rest of the world in accordance with the EU Data Protection Directive 95/46/EC.  
This authorization is an important milestone for Google and its Spanish customers, as it reaffirms that the legal protections underpinning G Suite and GCP international data flows meet European and Spanish regulatory requirements. Furthermore, our customers can count on the fact that Google is committed to comply with the General Data Protection Regulation (GDPR) across G Suite and Google Cloud Platform services.
What does this mean for our customers in the Spanish jurisdiction?
G Suite and GCP customers may benefit from a simplified process with regard to international data transfers via our services provided the conditions established by the AEPD's decision are met.
What are the key aspects of the authorization from the Spanish data protection authority?
Customers in the Spanish jurisdiction can benefit from the authorization as long as the international transfer of personal data remains in the scope of the authorization. You can read the full authorization here. Customers will still be required to notify the AEPD and may need to comply with additional legal requirements. Please consult a lawyer to obtain legal advice specifically applicable to your business circumstances.
How can customers make use of Google's authorization?
Customers must sign a contract. The contractual arrangements shall include the Data Processing Amendment (DPA) for G Suite / Data Processing and Security Terms (DPST) for GCP and the EU Model Contractual Clauses (MCCs). Our customers can enter into the applicable relevant model contract clauses via the online processes described here for G Suite services and here for GCP services.
From: http://feedproxy.google.com/~r/blogspot/MKuf/~3/GrkPAuKvLTo/
Category: Google | Sep 18, 2017
From: http://feedproxy.google.com/~r/blogspot/MKuf/~3/T72WvlQgYXo/
Category: Google | Sep 15, 2017
Now that the temperatures have dropped and fall is moving in, it's time to bring the party inside.
Let your Assistant be the perfect co-host for your next dinner party—here are a few ways your Assistant can help prepare:
Take advantage of seasonal produce: "Ok Google, find a recipe for sweet potato fries."
Prepare for a feast: "Set a potato timer for 45 minutes" and "set a pie timer for 1 hour"
Make an entrance: "Play my 'girls night' playlist"
Set the mood: "Change the living room lights to coral"
Have some fun: "Play Lucky Trivia"
Last step—enjoy!
From: http://feedproxy.google.com/~r/blogspot/MKuf/~3/4Qx8K5PRlxM/
Category: Google | Sep 15, 2017
We've said it before, and we'll say it again—#teampixel, you continue to impress us! Each week we're honored to share some of #teampixel's best work, and today we're spotlighting community member @fefefeng. Her tranquil image of a moonrise amid a soft pastel sky has us swooning.
If you're looking for a few more moments of zen, make sure to scroll through our other featured images, which underscore #teampixel's use of soft lighting.
From: http://feedproxy.google.com/~r/blogspot/MKuf/~3/SGnrgp75n1M/
Category: Google | Sep 15, 2017
Editor's note: Tilt Brush lets you paint in 3D space with virtual reality. Earlier this year, we launched the Artist in Residence (AiR) program to showcase what's possible when creative artists experiment with this new medium. The resulting works of art have been amazing, and you can check some of them out on our website, or right in the Tilt Brush app itself.
In this series, we go deeper into these artists' processes, explore their creative influences, hear about their experience using Tilt Brush and share any tips they have for aspiring VR artists. For this post, we caught up with artist Liz Edwards. Want more? Check out our previous posts on Steve Teeps, Isaac Cohen, and Estella Tse.
1. Could you walk us through your creative process in Tilt Brush?
Working in Tilt Brush has always felt very natural. At no point during my first doodles did I ever feel intimidated by the software, and I think that's a huge strength of Tilt Brush. Getting comfortable drawing in this new medium was just a matter of putting in the time and experimenting, which is easy to do when it's so much fun. Lots of moments of, "I wonder if this would work?"—even a year into working with Tilt Brush.
2. How is Tilt Brush different from working in other mediums? Is the openness ever daunting?
I don't find it daunting at all—it's a very liberating way of working. I've spent years working in traditional professional 3D software, bogged down in the interfaces, clicking around for hours making 3D shapes on a 2D screen. Tilt Brush removes all of that tedium and places the artist directly into a creative space where they can conjure up anything with a few gestures in thin air. It's magic.
3. What inspires you?
I come from a video game background, so I've kind of approached my VR art from that direction, creating places, vehicles and characters I'd like to see come to life in a game. All my spaceship stuff comes from a childhood of playing X-Wing, Wing Commander and the like. A cool thing—I'd never been interested in designing any kind of vehicle, even awesome spacecraft, before Tilt Brush. I've always much preferred drawing and sculpting characters over dealing with perspective in 2D or tedious (to me) hard surface modeling in 3D programs. Tilt Brush really opened the door for me in that regard and I'm getting to explore brand new, really fascinating subjects.
4. Were there any funny moments or cool things that happened while using Tilt Brush?
In the dark days before the ability to scale sketches was added, I had to work in some pretty silly positions to draw things like feet and the tops of heads. I nearly ended up standing on a chair to draw a tall tree but decided I didn't want to be the first VR casualty! I have the opposite problem now—I'll end up moving far, far above my environment to work on the sky and startle myself when I look down. I actually think it's really cool that my own art can spook me like that!
5. Do you have any neat trips or tricks?
A lot of people ask how I get my sketches so solid. Here's a secret: they're not solid at all. I fill the space in between my lines with the "Wire" brush. This brush is 3D and unlit (no shadows or highlights), so even if the geometry it makes is a messy bunch of tubes, you'll never see the mess—only the solid silhouette. As long as my silhouette looks good from most directions, the sketch looks solid and totally 3D. Same with the various "Marker" brushes— they're all unlit, so you can get away with being a bit messy!
6. What's your favorite piece?
My favorite personal piece has to be this spaceship in asteroid field (displayed above). The 3D-comic style I'd been pushing for finally started coming together with that piece, and I started feeling confident about doing more vehicle and hard surface work. When I look at it, I get excited to make more things in that style and world.
The piece I'm most proud of, though, has to be Wonder Woman: Art of Wonder (displayed above). It was a huge honor to bring the amazing Wonder Woman to life in Tilt Brush, and so much fun!
From: http://feedproxy.google.com/~r/blogspot/MKuf/~3/IjUhrLj8UrM/
Category: Google | Sep 15, 2017
Our trends this week center around a night of awards, a month of celebrations, and a lifetime of friendship. Read on for more top-searched trends, with data from the Google News Lab.
The day all your binge watching pays off
While Hollywood stars prepare their acceptance speeches for Sunday's 69th annual primetime Emmy Awards, others are searching: "Which child actor has the most Emmys?" "Why isn't Game of Thrones nominated for Emmys?" and "What TV show won the most Emmys?" There's no telling who will take home that coveted golden statue, but so far, Donald Glover, Elisabeth Moss and Kevin Spacey are the most-searched nominees for lead actor/actress.
Now that's true friendship
Pop star Selena Gomez revealed that she took time out of the spotlight this summer for a kidney transplant related to lupus. Search interest for Francia Raisa, Selena's longtime friend who gave her the kidney, went up more than 9,000 percent this week. People turned to Google to find out how the pair of BFFs met and ask "Why did Selena Gomez need a kidney transplant?"
The ruling on the field is a fumble
If you didn't already know who Sergio Dipp was, you probably do now—assuming you're one of the many people who searched "Who is Sergio Dipp?" this week. The ESPN broadcaster made his Monday Night Football debut and stumbled through an awkward sideline report during the Broncos/Chargers game. Sergio's tweet about newfound notoriety prompted us to look for other top searches about the topic of fame. Fame-seekers want to know "How to get Instagram famous," "How did Adele become famous," and "What is Benjamin Franklin famous for?" (One thing we know for sure: He did it without Instagram!)
Let's look at the (Equi)facts
Last week's Equifax data breach—which may have compromised the personal information of 143 million Americans—raised lots of questions about security. Search interest for "credit freeze" reached all an-time high this month, with related questions like, "What is the difference between a fraud alert and a security freeze?" and "How do I freeze my credit?" Specifically related to the Equifax breach, people are searching "How to find out if I was affected by Equifax?" and "How do I freeze my credit report Equifax?"
Hispanic Heritage Month
Today is the first day of National Hispanic Heritage Month, a celebration of people and cultures hailing from Spain, Mexico, the Caribbean and South America. Top queries about the month-long tribute include: "How does the White House celebrate Hispanic Heritage Month?" "Who first declared a Hispanic Heritage Month?" and "Why is Hispanic Heritage Month celebrated on September 15?" Google is celebrating too—check out our Arts & Culture Exhibit and our Keyword series featuring some of our amazing Hispanic Googlers.
From: http://feedproxy.google.com/~r/blogspot/MKuf/~3/SMbZHHqviMc/